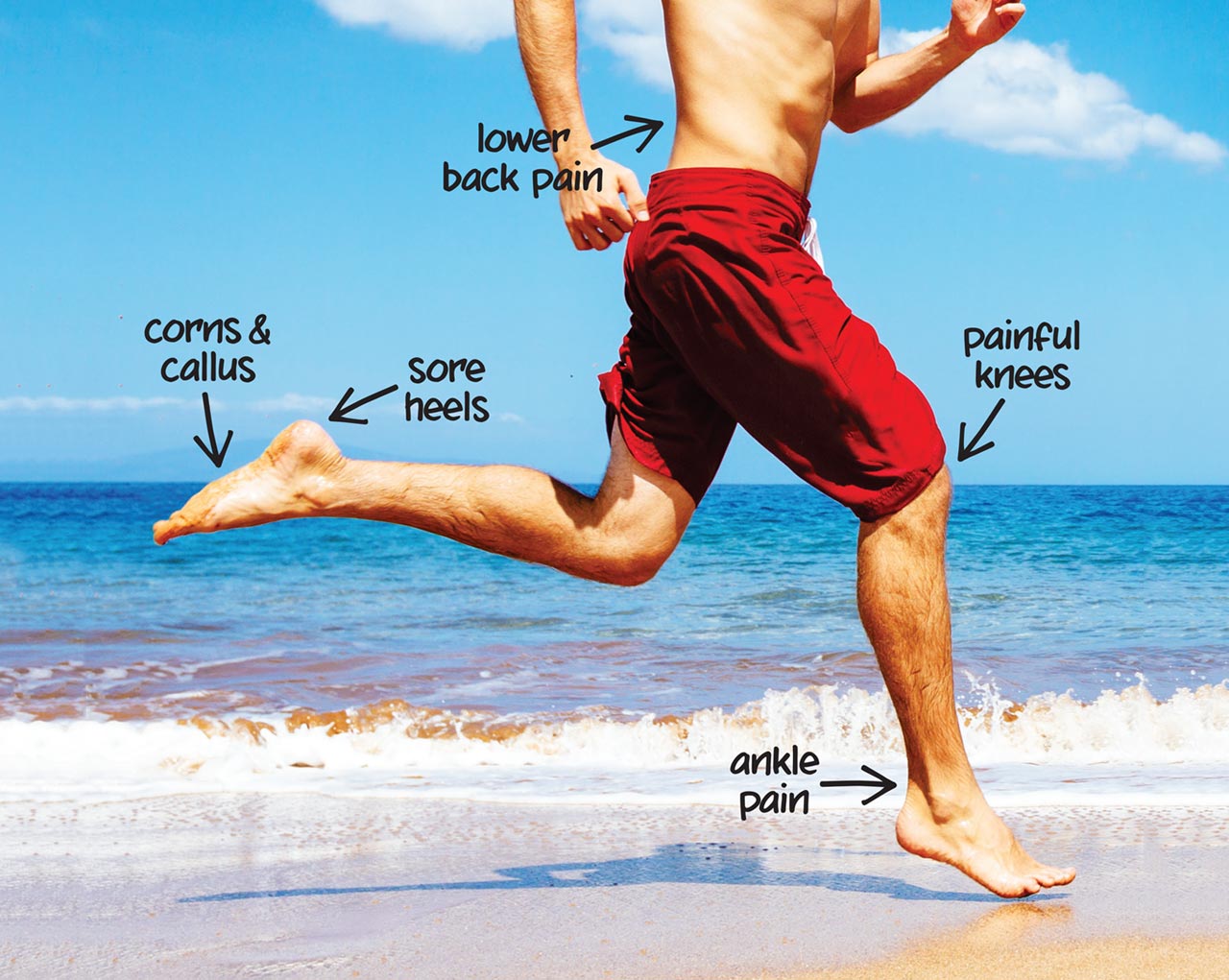 Welcome to Move Without Pain
Did you know an estimated 17 million Australians could benefit from orthotic intervention?
That's 17 million people that have the potential to move without pain with the right treatment.
Having worked in the podiatry field for more than 30 years, Dan Everson has become an industry leader in evidence-based orthotic intervention. Following decades of extensive clinical research and consultation with experienced podiatrists and universities, Dan created the Kinetic Method, a patent-protected process to design and manufacture orthotics to optimise the way force is transferred when walking or running.
Put simply, an individually tailored Kinetic Orthotic can:
improve mobility
reduce pain
increase stability
reduce the risk of injury
How we do it
We use our purpose-built, cloud-based Sensokinetic digital platform to capture patients' key measurements and movement patterns. All it takes is a few simple observations and tests to determine the relevant orthotic intervention required, and an individualised orthotic can then be produced for the patient.
This patent-protected technology enables us to address patients' individual concerns by activating muscles that aren't working well, redistributing excessive pressure and improving the way muscles work together to help them move more freely.
Who can access the Sensokinetic platform?
Patients
Accredited podiatrists and other allied health practitioners e.g. physiotherapists and occupational therapists
We're committed to helping more Australians move without pain, and work with podiatrists across the country to help provide more consistent and effective functional orthotic interventions.
Learn more
To find out more about Kinetic Orthotics, please select the option that best describes you:
Contact us
Please don't hesitate to contact our friendly team to learn more.
info@sensokinetic.com.au
Prospective patients: 1300 130 410.
Podiatrists/other allied health professionals: 1800 678 468.
We look forward to hearing from you!